Recently, a friend who has a vineyard asked for help with their fall grape harvest. I said sure, I'd bring six helpers! Our friend already had a winery expecting the grapes to be delivered that evening, so they were lucky to have a beautiful day and were happy for the extra help.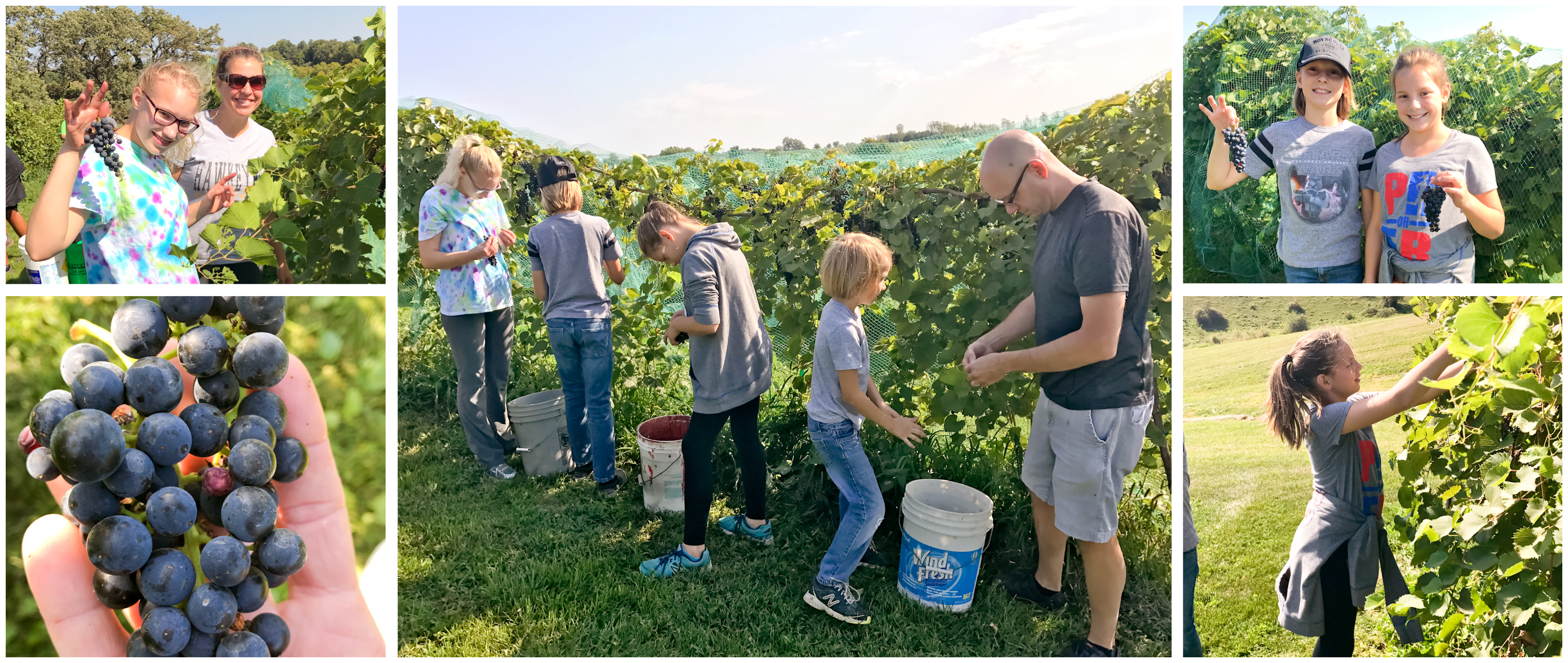 Our friend's vineyard has 19 rows of beautiful Marquette grape vines that needed to be hand picked before they were weighed and loaded onto the truck. Marquette grapes are a deep, pretty purple color that are grown in the midwest and used to make red wine.
When it's time to pick grapes, you have a narrow window when they're at their peak. You need to wait until they have a high enough sugar content, measured in brix, but not so late as to lose fruit to bad weather, pests or even the berries simply splitting open. Luckily, the dry summer and fall has made this a great year for grapes.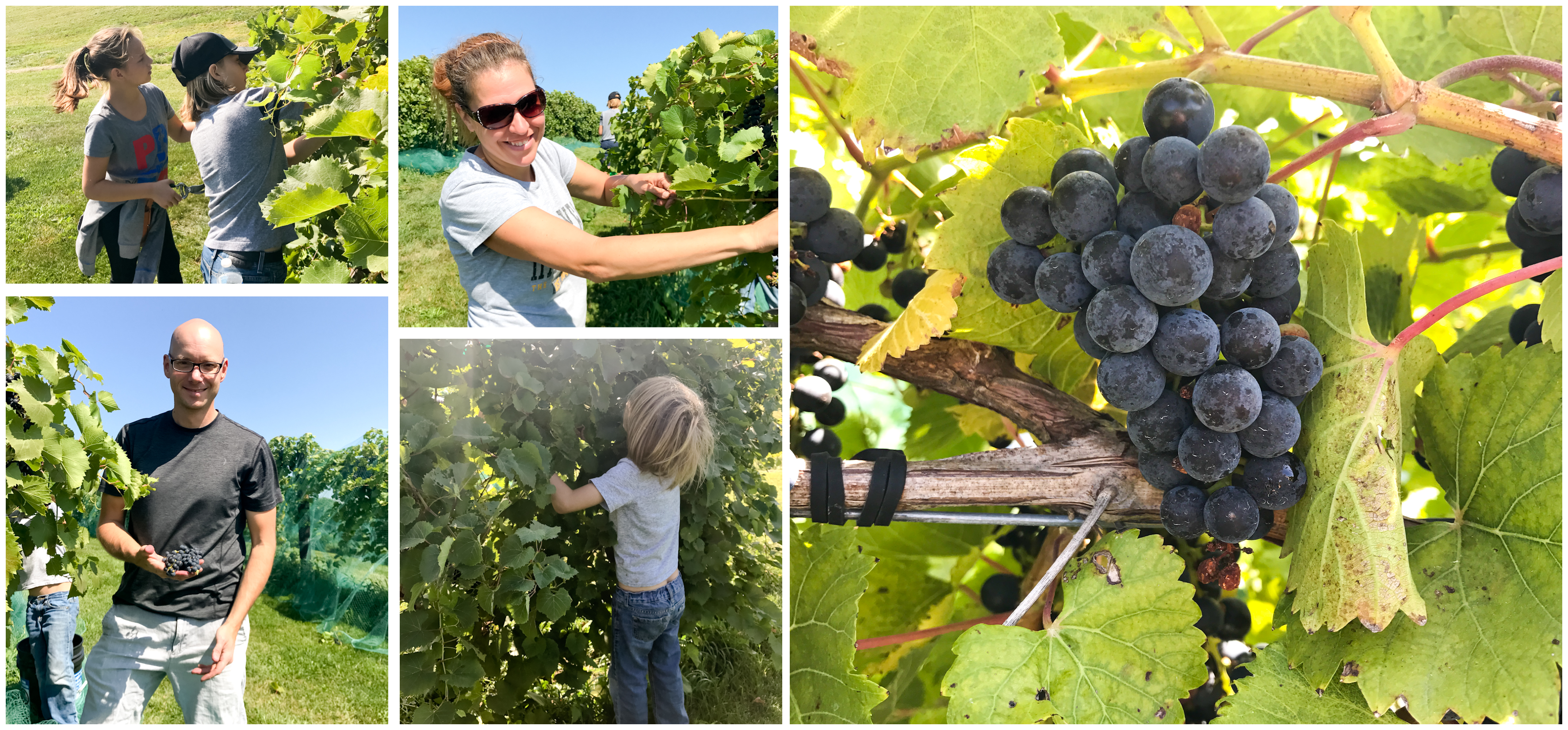 The kids enjoyed helping out. Though they did treat the vineyard a little like a "pick-your-own," tasting the grapes as they went (wine making grapes are sweeter than table grapes), I promise more went into their buckets than their mouths.
After feeding apples to the horses, my 11-year-old has decided that we need to move to the country, too. She says we can have a vineyard, and she'll have horses, chickens and cows (but no pigs, because "the only thing you can do with pigs is eat them"). And, she said she dreamed we got a llama for the farm, too.
But, for now, I think we'll stick with just lending a helping hand at other people's vineyards when we can.